Control Unit for Roll-A-Motors
Features
Latest Computer Technology
Ultimate reliability
Completely accurate
Easy to set-up
Semi or fully automatic operation
Robust construction
Single or three phase versions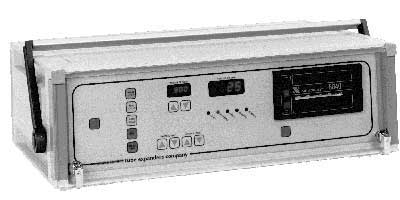 Based upon the very lates technology in electronic control, the Teco roll-a-motor control units use the same processor as found in personal computers. Ultimate reliability combines with speed and accuracy to give completely repeatable torque control of the motor.
This latest technology enables very easy initial set up of the equipment and eliminates the need to finely tune the motors. Set-up is therefore quick and easy with no special skills required by the operator.
Securely housed in ABS Material Casing this control unit is properly engineered to withstand the rigours of workshop and site environment alike.
| | | |
| --- | --- | --- |
| Model No. | Voltage | Suitable for roll-a-motor |
| CU-02-A-42-5 | 42 volt A.C. 50-60Hz. | Model 400/500/875/1000/1200 |
| CU-02-A-110-5 | 110 Volt A.C. 50-60Hz. | Model 400/500/875/1000/1200 |
| CU-02-A-220-5 | 220 Volt A.C. 50-60Hz. | Model 400/500/875/1000/1200 |
| CU-02-A-342-5 | 42 Volt 3 Ph. 50-60Hz. | Model TC-1/TC-3/TC-4/TC-4-1/TC-5 |
| CU-02-A-3220-5 | 220 Volt 3 Ph. 50-60Hz. | Model TC-1/TC-3/TC-4/TC-4-1/TC-5 |
| CU-02-A-3380-5 | 380 Volt 3 Ph. 50-60Hz. | Model TC-1/TC-3/TC-4/TC-4-1/TC-5 |
Technical Specifications
| | |
| --- | --- |
| Voltage | 110 or 220 : 1 phase : 50/60 Hz. |
| | 220 or 380: 3 phase: 50/60Hz. |
| Power Output: | 2200 watts for 1 phase |
| | 3000 watts for 3 phase |
| Dimensions: | L 56 cm x W 36 cm x H 18 cm |
| | L 22″ x W 14 11/64 " x H 7 5/64 " |
| Weight: | 15 kg |
| Optional: | Printer |
| | Transformer to 42 Volts |
Standard Fittings
Remote Control (24 Volts)
Digital Read out for programming
Digital Read out for Torque
Reverse Time setting 0 to 60 seconds
Interval Time setting 0 to 60 seconds
Automatic Phase Corrector for 3 Phase Models
Flat panel, easy clean push buttons
Carrying handle
Tamper proof plexiglass door
RS 232 connector for interface with PC for printer or read-out
Roll-a-motor control unit with transformer